In 2014 we searched trillions of times! Have you ever wondered what billions of people across the world have been searching for? The Google trends for the past year are now available at http://www.google.com/trends.
Here at Serps we've had a look at the countries we're mostly working with – the UK, Ireland, Germany and France. Check the visualisation of the most popular searches for these countries. Can you see some of your searches too?
United Kingdom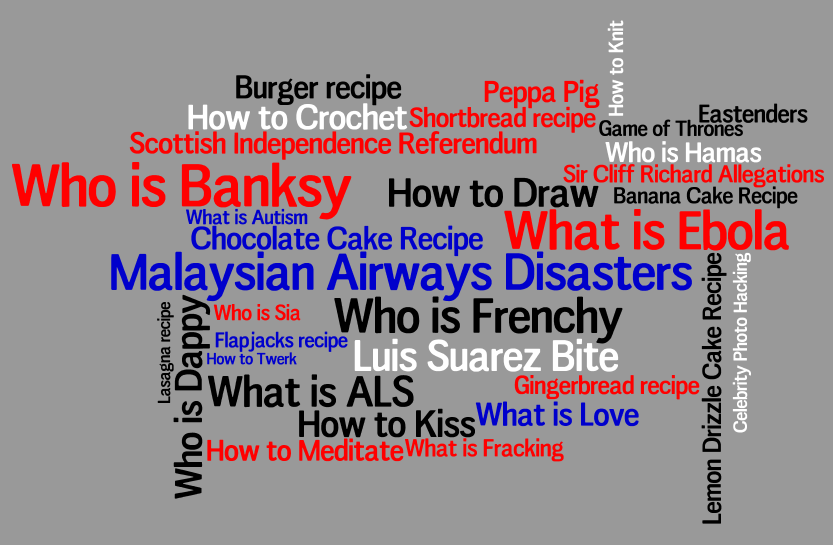 Ireland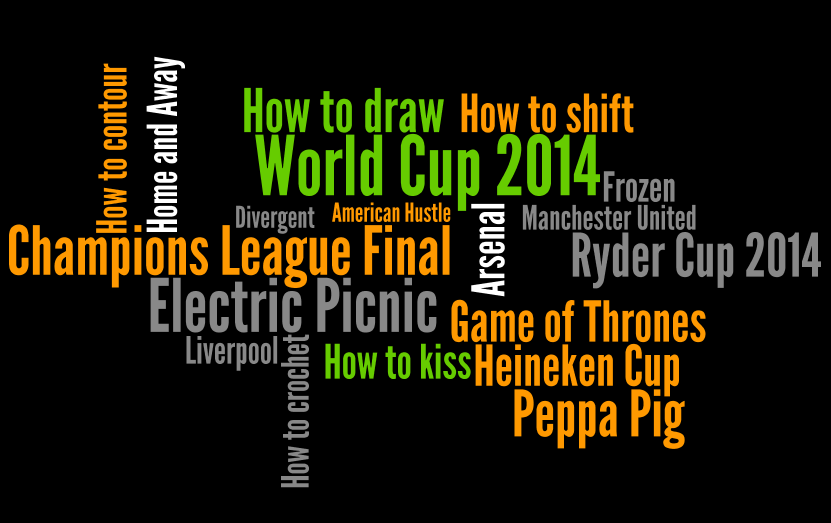 Germany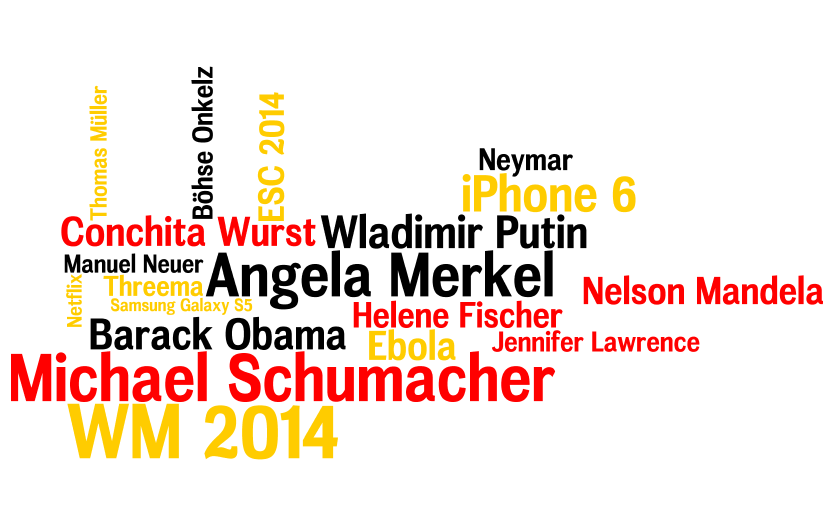 France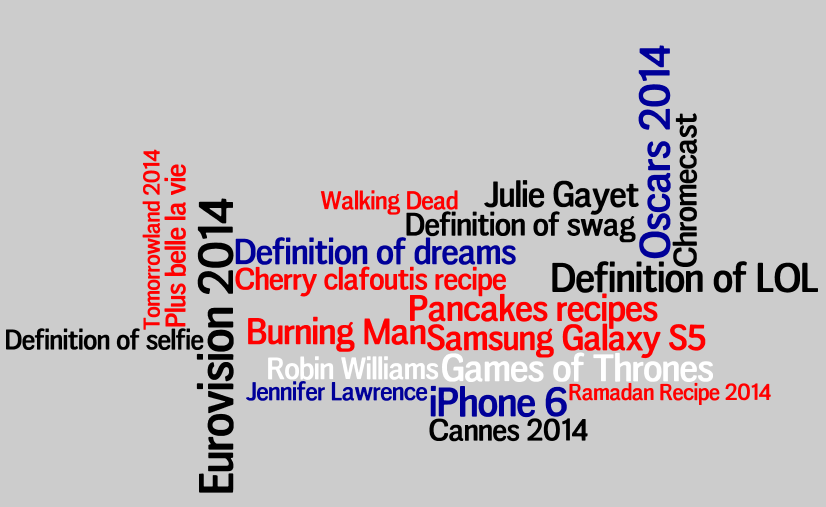 Is seasonality and search comparison something that would benefit your company or your customers? Then have a look at this tool: http://www.google.com/trends/explore.
For example, does your target audience prefer vouchers, coupons or perhaps codes? Choose your own terms or check the interest over the selected period of time for a specific category from the drop-down menu on the top.
We are all unique. We search for different things in a different way and even though we might look for similar things, we don't use the same phrases but expect the results to be tailor made just for us.
Don't expect your customers all over the world to be the same. If you're operating in several markets or are just about to enter new ones, keep that in mind. Copying and translating is simply not enough. Localisation is the key to effective and successful international marketing.
Are you interested in multilingual online marketing? Get in touch– we'd be happy to help you with your international marketing, SEO, PPC, or content strategy!