The green agency Serps Invaders has pledged to plant trees in five countries on Earth Day, the 22nd April, 2015, supporting a campaign by social business ForestNation.
The digital marketing agency, which specialises in multilingual marketing, will be planting trees in Scotland, Spain, Gibraltar, Germany and the United States to show support for environmental protection and to give back to the planet.
As a green agency, Serps Invaders are committed to minimising their carbon footprint by recycling at the office, holding meetings via conference calls where possible, and only travelling to places with more than one meeting scheduled, among others.
Managing Director Felicitas Betzl explains:
"Being a green agency means that we really want to ensure that we minimise our carbon footprint and work towards a greener environment. Having previously worked with ForestNation on a pro bono basis, we want to support their campaign by planting trees on Earth Day. This is a truly important cause for us."
The company has previously blogged about their tree planting campaign and further updates can be found on their company blog: https://www.serps-invaders.com/blog/.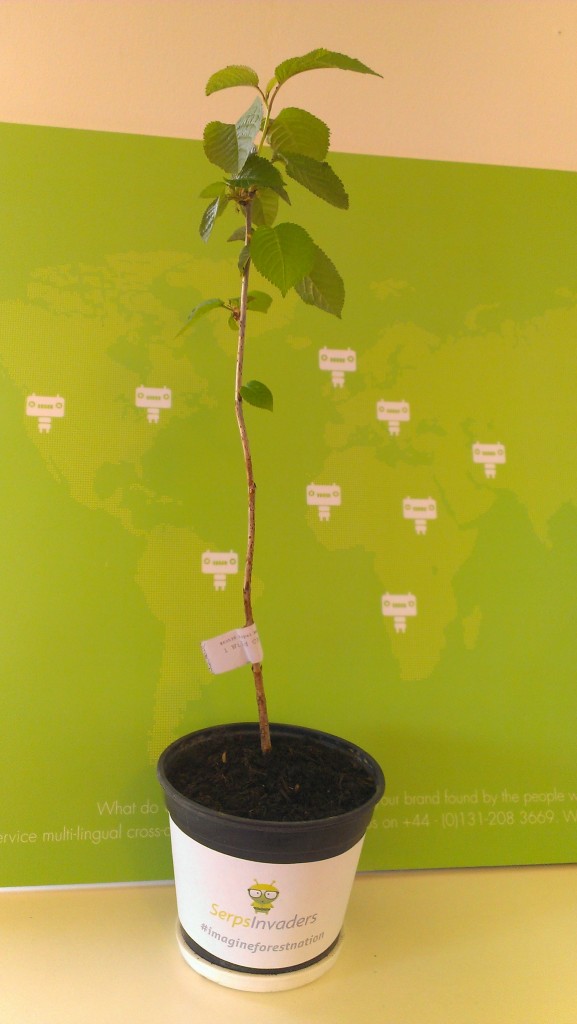 NOTES FOR EDITORS
About Serps Invaders
Serps Invaders are a full-service international digital agency with offices in Edinburgh, Scotland and Gibraltar, specialising in cross-channel multilingual digital marketing strategies. Serps offer online marketing services in 35 languages, which makes us one of the top multilingual SEO and digital marketing partners for our client base. The company now also offers full digital design & build services with the expansion of their team to include award winning Creative Director Ruaridh Currie who has provided creative solutions for world famous brands such as Channel 4 & Tottenham Hotspur in the last few years.
Serps stands for Search Engine Results Pages.
For further information, please contact Felicitas Betzl (Managing Director)
felicitas@serps-invaders.com | +44 (0)131 208 3669
Web:http://serps-invaders.com
Twitter: @Serps_Invaders
Facebook: http://www.facebook.com/serpsinvaders