In March 2021 Google will launch their new Mobile First Update. With more and more users primarily using their phones to search, Google is having to find new ways to meet the demand and reflect user behaviour in their indexation and ranking algorithms.
This means that there's going to a big shake up for Search Engine Optimisation (SEO) in 2021, including another core update coming in May. Thankfully however, Google has given plenty of warning in anticipation for this change and there are a number of actions you can take to prepare.
What is the Google Mobile First Update?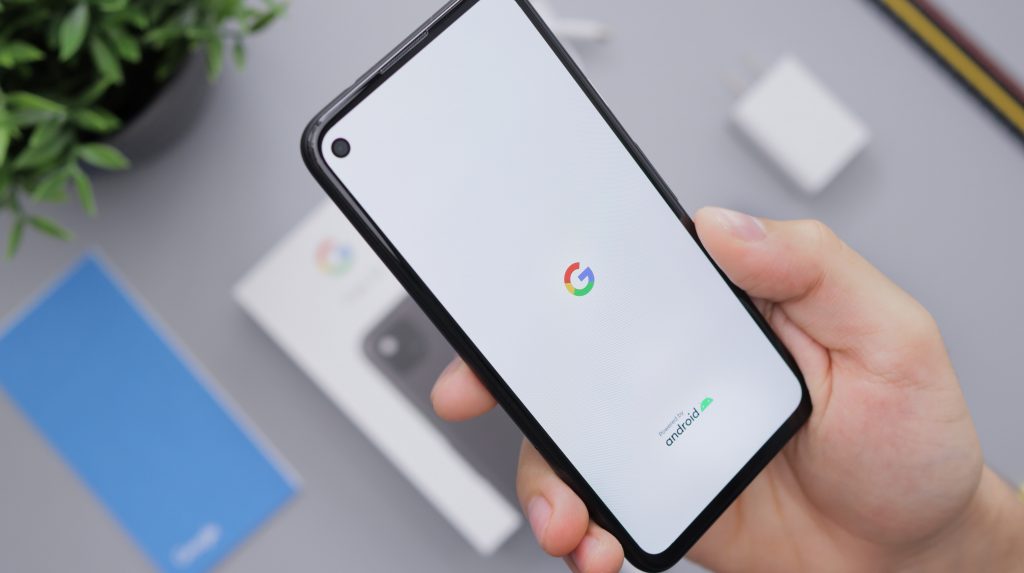 Firstly, lets clarify what the new update and mobile first index are.
Whilst Google are calling it the Mobile First Update, this new SEO shakeup might be better referred to as the Mobile Only Update.
This is because Mobile-first indexing has been the default for a while now. Since mid 2019, Google has been primarily indexing the mobile version of any new websites. However, this new update will see Google remove all desktop only sites, along with all their images, content and assets, from the index entirely, no matter how old they are.
This will have a serious impact on rankings, particularly if you have been operating as a desktop only site up until this point.
If your site is not included in Google's index, it cannot show in the rankings. Therefore, if you are not prepared for the upcoming Mobile First update, and you disappear from Google's index, no one will be able to see your site if they search for it on desktop or mobile.
What are the Mobile-First Indexing Best Practices?
Now that you understand what Google's new indexation and ranking update entails, let's look at what you can do to prepare for its launch in March.
Make sure that Google can read your mobile site
In order for your site to be indexed, Googlebots need to be able to crawl your mobile site's content and resources.
To make sure that Google can access and render your mobile site, you need to ensure that:
You are using the same meta robots tags on your mobile and desktop site
You haven't blocked any of the URLs with the disallow directive that differ from your desktop URLs
You aren't using lazy loading for content e.g. anything that needs to be swiped or clicked to load, as Googlebots can't load this
Make sure that all your content is the same across desktop and mobile (h3)
It's really important that you have the same content on your mobile site as you do on your desktop site. If come the mobile first indexation update, Google crawls your mobile site and finds less content than your desktop site, you will lose rankings.
This includes using the same optimised headings as well.
Make sure that all your metadata is the same across desktop and mobile
Similar to ensuring that all your content is the same across mobile and desktop, you also need to make sure that your metadata is the same.
As best practice in general, you should aim to have unique, descriptive and optimised title tags and meta descriptions for every page on your site.
Don't forget about your structured data
Implementing structured data is a handy tactic that allows Google to read and index your content better, yet it is often overlooked by those working out with SEO. So, for this upcoming update, make sure you don't forget about it.
Get in touch with your developer and make sure that you have the same structured data across your mobile and desktop sites. If you find that you have structured data set up on your desktop site but not your mobile site, start implementing it now.
The type of structured data you should implement will vary depending on what type of business and site you have. However, some top priority examples include:
If you already have structured data set up for your mobile site, make sure that the URLs included are mobile URLs and not desktop URLs.
Check your ad placement
This new mobile-first update has been designed to reflect user behaviour and force companies to improve user experience on their mobile sites. So, don't let ads harm that experience.
Often the easiest way is to think about what sort of ad placements would annoy you as a user yourself. Mainly, make sure that the ad placements aren't obstructive and refer to the Better Ads Standard for best practice.
Optimise your visual content
Good visual content is becoming an ever increasingly important ranking factor in Google and it is no different for this coming update.
For both images and videos, you need to ensure that their URLs don't change every time the page loads, as Google won't be able to process and index them if they are constantly changing.
For images, make sure that you are following Google's best practice guidelines, including:
Using high quality images that aren't too small or pixelated on mobile sites
Using a supported format
Ensuring that all alt tags, image titles, captions, filenames and text are the same across desktop and mobile
Videos also have their own best practices, including:
Placing the video near the top of the page on mobile
Using a supported format
Ensuring that you use the same Video structured data on mobile and desktop and that mobile URLs are included
Conclusion
If you follow these steps your mobile site should be prepped for the Google Mobile-First Update in March 2021.
Whilst the lead-up to these updates can often feel hectic, the important thing to remember is that Google's algorithm updates are usually done with the aim of improving UX and anything that improves the user's experience, will ultimately be good for your business in the long run.
To find out how we can help you with other advanced SEO strategies, get in touch today!
Photo Credit: Charles Deluvio and Daniel Romero