Last Thursday evening, 27th October, we had the pleasure of attending the
Women's Enterprise Scotland Awards
. Held at the Grand Central Hotel in Glasgow, the glittery black-tie event celebrated all the talents and accomplishments of women in business in Scotland over the past year.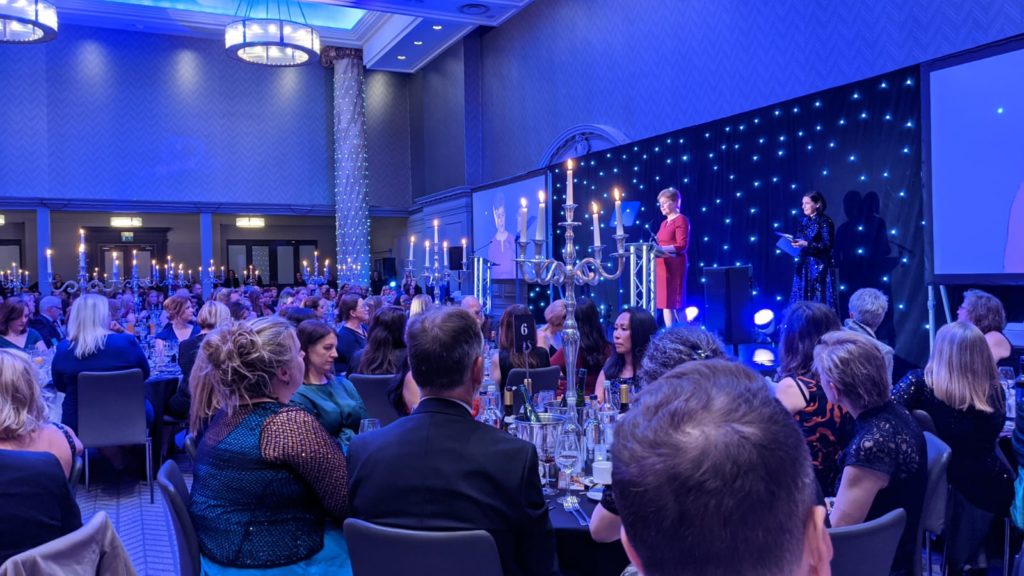 Our founder, Feli Betzl, is an ambassador for WES and so we're really passionate about the organisation that advocates for better evidence-based policy making and believes that this support will enable women to fulfil their aspirations.
The team at Serps Invaders like to help where we can, not only to celebrate the achievements of the winners and nominees, but also to help advise current businesses on their marketing strategies and inspire future women to go after their business goals. Feli mentors female founders during their early stages of their entrepreneurial journey. During the pandemic we supported businesses who were adversely affected by Covid with over 300 hours of pro bono digital marketing work.
It was so nice to be back in the room with some of Feli's fellow ambassadors after a 3-year hiatus due to the pandemic and on their 10-year anniversary no less! It was great to be back together again in person, catch up and celebrate the talent, skills, fortitude and innovation that everyone has shown – now so more than ever!
The evening was made all the better by being able to share it with some of our long-term clients and partner agencies from Version 1, Big Flavour, YesMore, eCom Learning Solutions, Primate and Factory 73 – finally meeting some of them in person for the first time!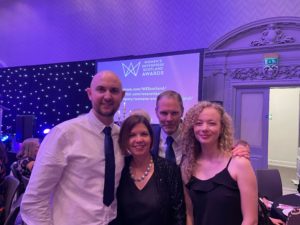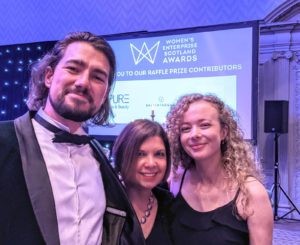 What Happened on the Night
The night kicked off with a fantastic speech from the First Minister Nicola Sturgeon, where she shared the impact of WES' great advisory work, research and advocacy for gender specific business support on the Scottish Parliament, giving special mention and recognition to Carolyn Currie's hard work, who we also heard from later in the evening.
Nicola Sturgeon MSP, First Minister of Scotland said:
"The past couple of years have been exceptionally tough for businesses across Scotland, but the calibre of all of last night's finalists and winners shows the real impact Scotland's women entrepreneurs are making across a range of sectors."
Carolyn Currie, Chief Executive of WES, agreed enthusiastically, noting:
"These business-leaders are the visible role models who will inspire the next generation of women and girls coming through, collectively helping us to consign Scotland's persistent gender gap in enterprise to history."
Following the speeches, we enjoyed a delicious three course meal before the main awards took place. With 10 categories full of incredible nominees, the recognition for all the women and businesses selected was well deserved! However, we'd like to say an extra special congratulations to our long-term employment law advisors and client alike, Ergo Law, for winning 'Outstanding Business of the Year.' We were delighted to accept the award on your behalf, you truly deserved it!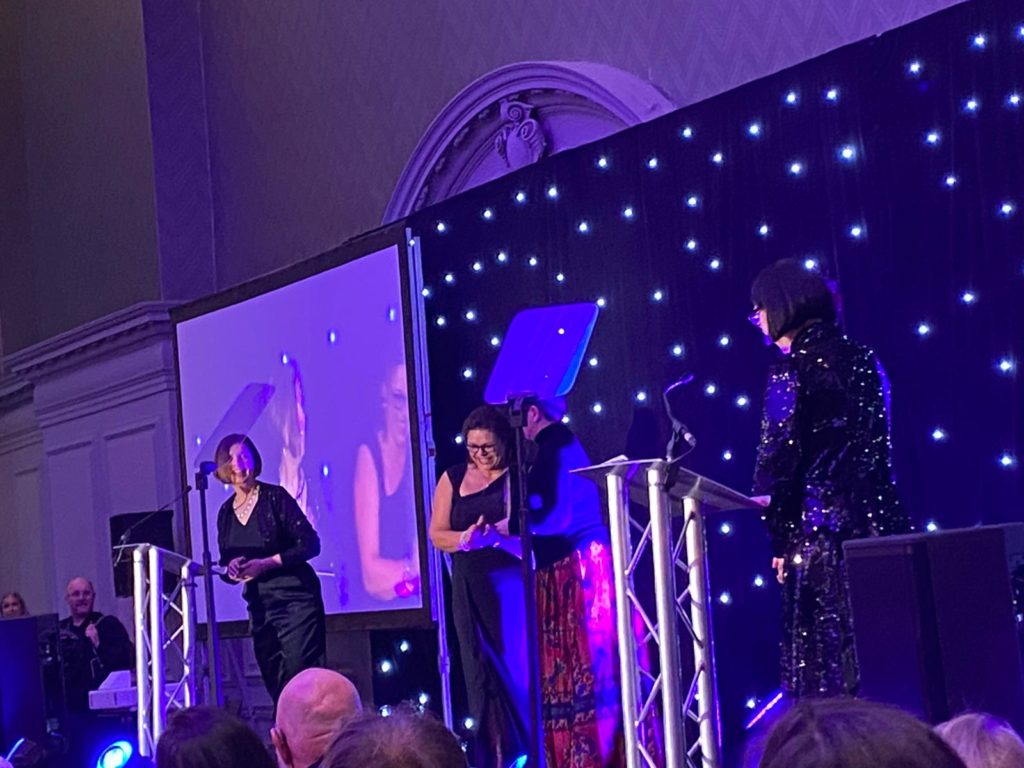 Lastly, Yvette Hopkins finished the night's main event with an incredible closing speech that was equally challenging and inspiring, before we carried on the night with some drinks, chats and laughter!
Now that all the glam is over for another year, we look forward to continuing to work with the Women's Enterprise Scotland and the Women's Business Centre, supporting fellow female entrepreneurs and filling that gender enterprise gap and £9 billion economic potential! Until then, see you all at the next awards.